A scammer has stolen your items. There are a few ways it could have happened, but most likely if you're reading this, the scammer who scammed you was trying to "verify" your items, and claimed to be a steam/valve admin/employee. Valve employees will not talk to you. They do not interact with the trading community at all, and you will never meet one. And before you get any further,
Valve will not restore your items.
If you believe that a steamrep or partner community admin/middleman has scammed you, you are almost certainly mistaken. Now, you will learn how to figure out exactly
who
scammed you, so you can
file a report here
.
To identify the scammer who scammed you, follow these steps: Hover over your name and click "Inventory."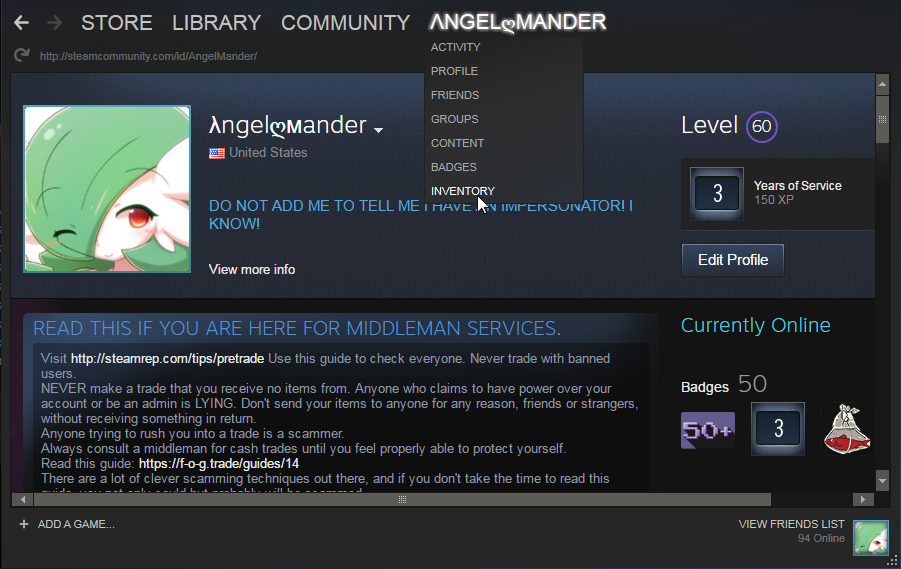 At your inventory screen, click on this dropdown and select "Inventory History."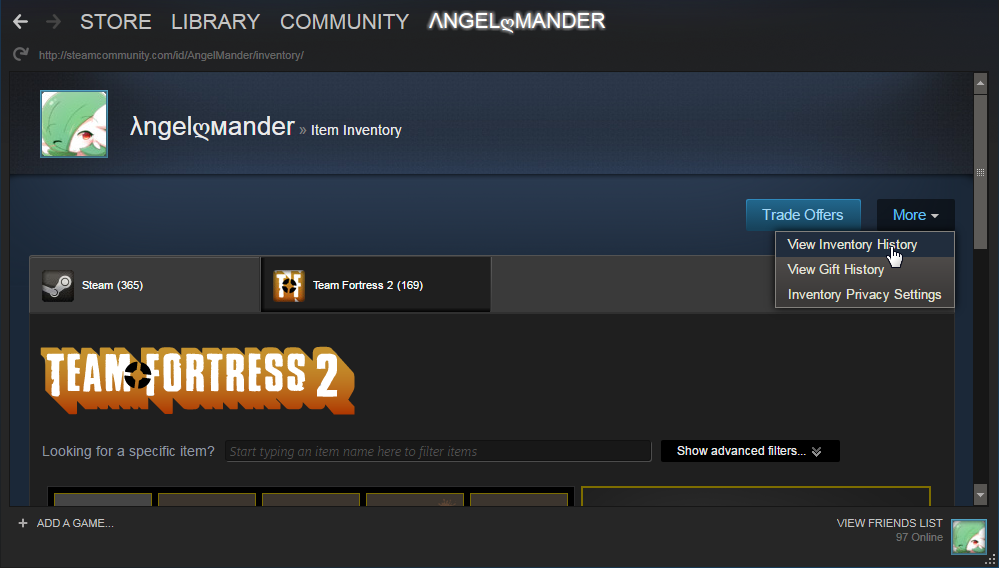 From here, click on the name of the person who scammed you. Find the trade where you lost your items.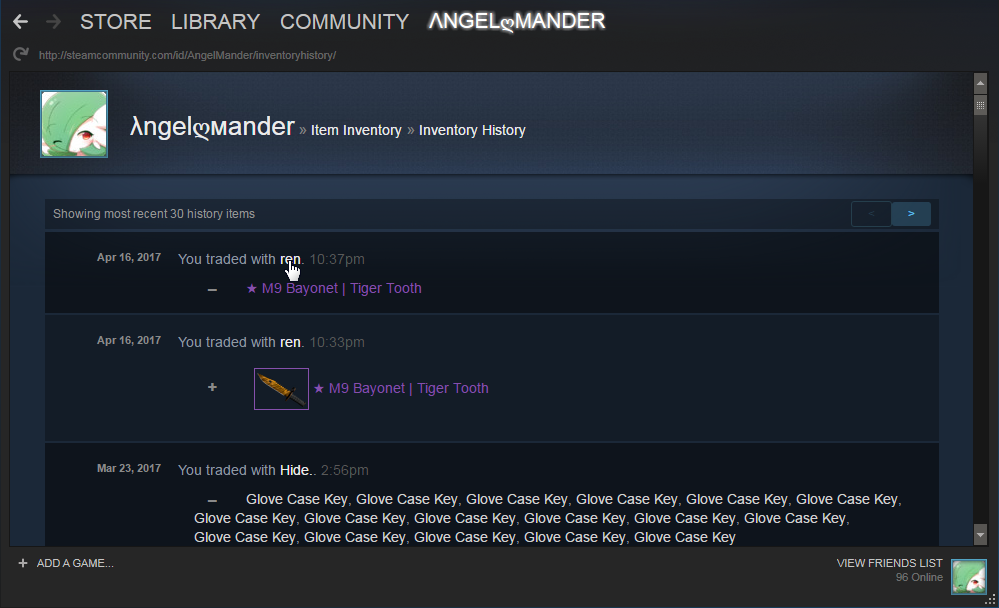 Copy their Steam ID. NOTE: IF YOU DO NOT HAVE URLS ENABLED, CLICK HERE!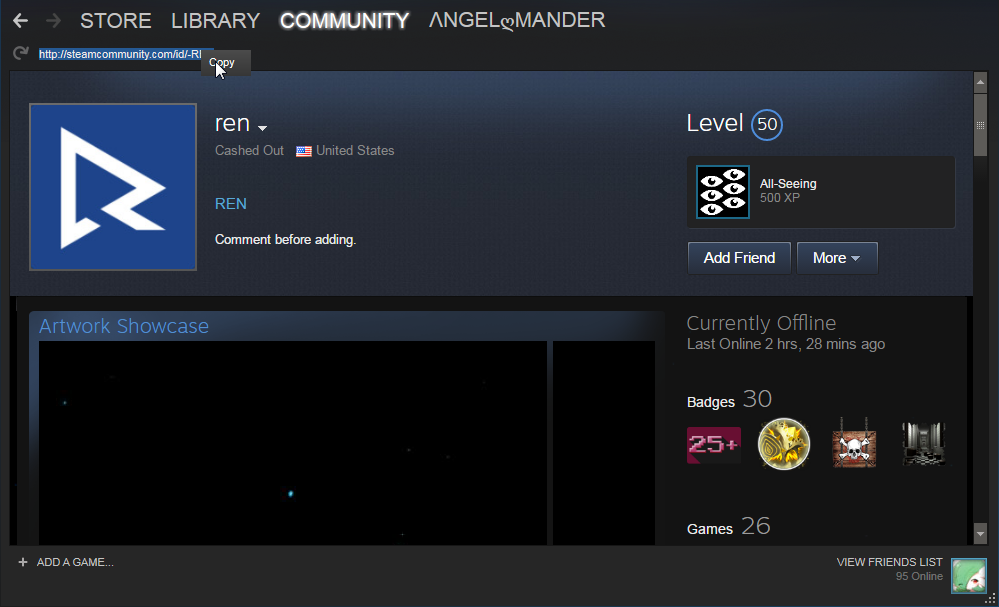 Paste it into the search bar at steamrep.com.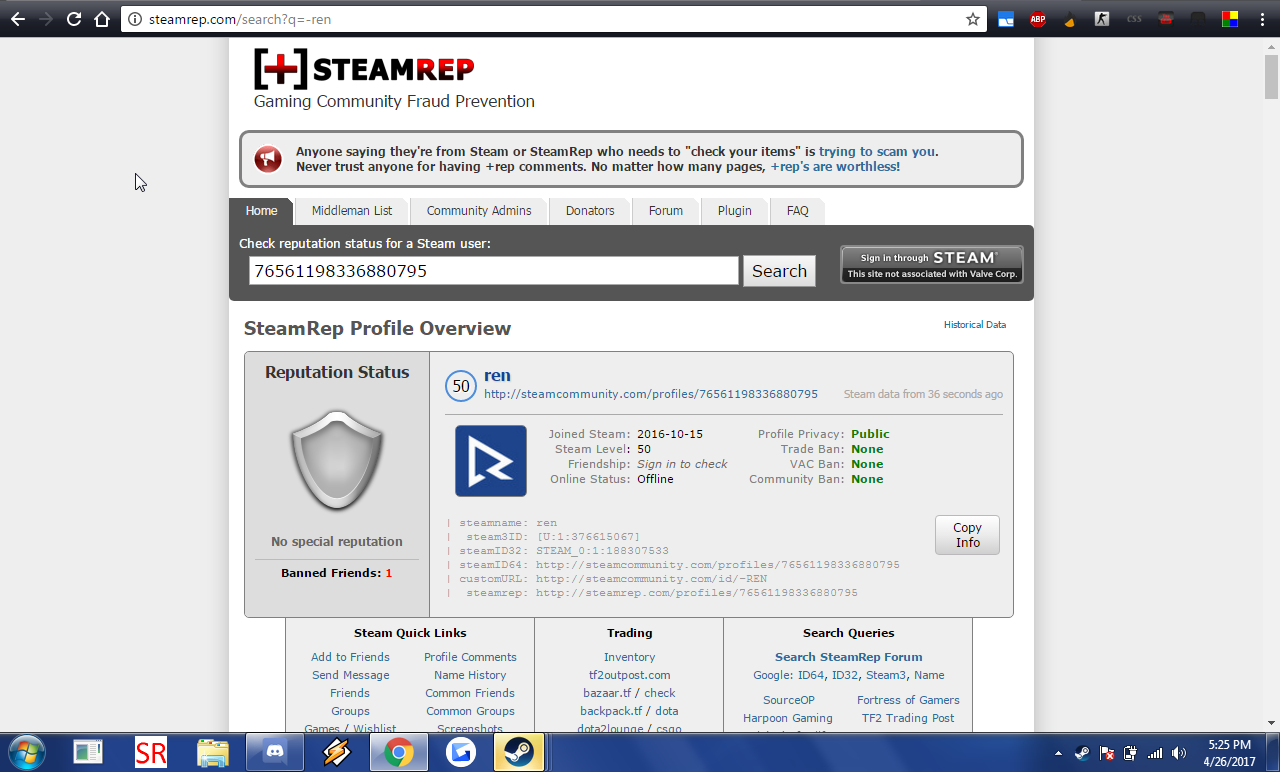 You have arrived at the profile of the user who scammed you. If they are already banned, you may pursue a scam report, but note that it will be low priority and make very little difference as they have already been proven to be a scammer. If they are
not
already banned, please make sure to file a report on this site.
Do not close the chat window with the scammer until you have the proper screenshots!Read this guide to making a report.The user used in these photos is not a scammer and was only used for the purposes of this guide.